Discovering our seas: lessons from under the sea
Join Marine Biologist Gonzalo Bravo for short underwater lessons on the rocky reefs of Patagonia, Argentina. Learn about the species that live there while diving with us.  
ROV explorations
Using an accessible small ROV and local scientific divers we broadcast the sea-floor allowing school students to raise awareness about ocean conservation and ask questions while they are in the boat observing organisms living in the sea floor.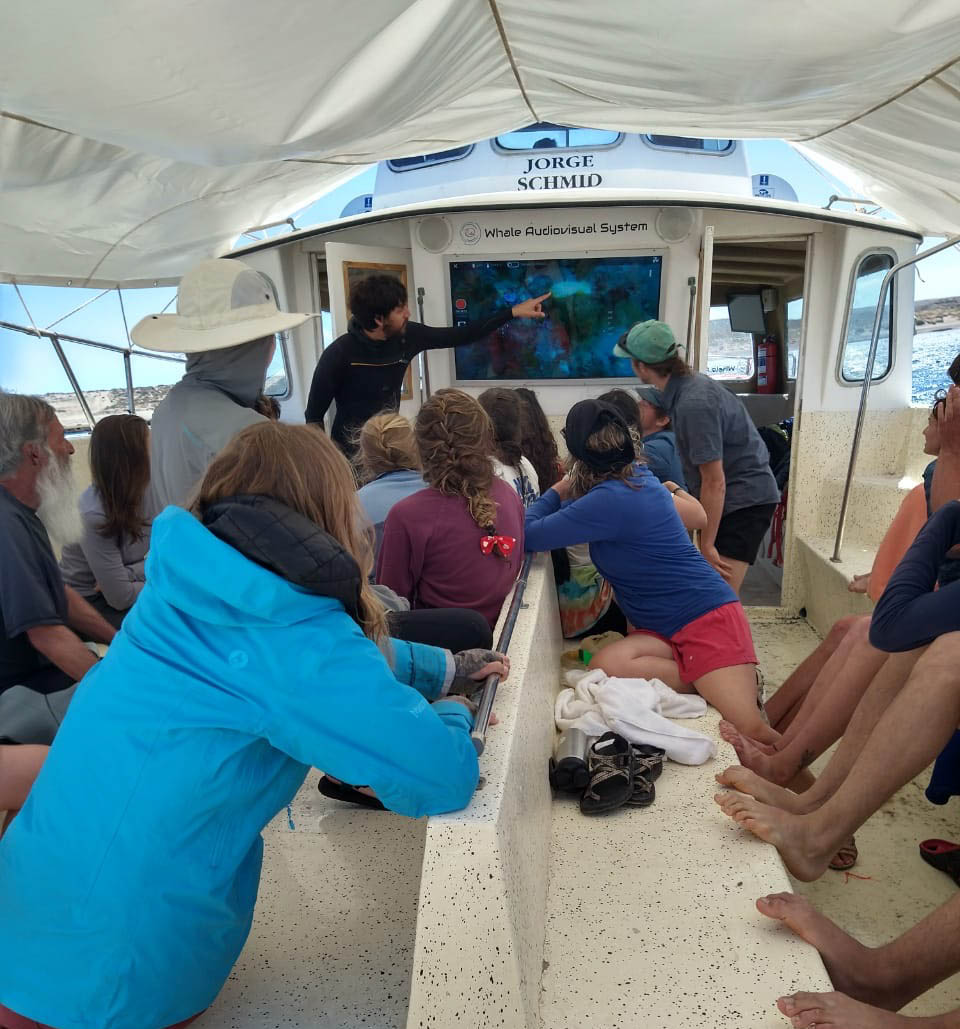 How it works?
The sea excursions are in boats (max capacity 30 students) and we use a low-cost remotely operated vehicle (ROV) together with scientific divers equipped with devices to verbally communicate with the surface. Students will have the opportunity to see on-live seafloor and ask questions about the ocean animals to the divers that will be in communication with them.
Before the boat trip, the students receive talks and educational material about the potential species they may see on the exploration.
What is an ROV?
ROV stand for remotely operated vehicle. These underwater robots are controlled by a person typically on boat, using a joystick in a similar way that you would play a video game. A tether, connects the ROV to the ship, sending video signals back that can be reproduced on a screen. During the last years ROVs become accessible (as drones) allowing remote sea exploration by more people. Thanks to Science, Exploration and Education initiative (SEE)  and SOFAR Ocean we received a a TRIDENT ROV that make possible this educational activity. TRIDENT can reach 100 m depth and dive during 3 hs.  
Video of the activity from a boat